Staying united.
European diplomats will
start hashing out
today what they want from the next stage of talks, seeking a united stance they can present to the U.K.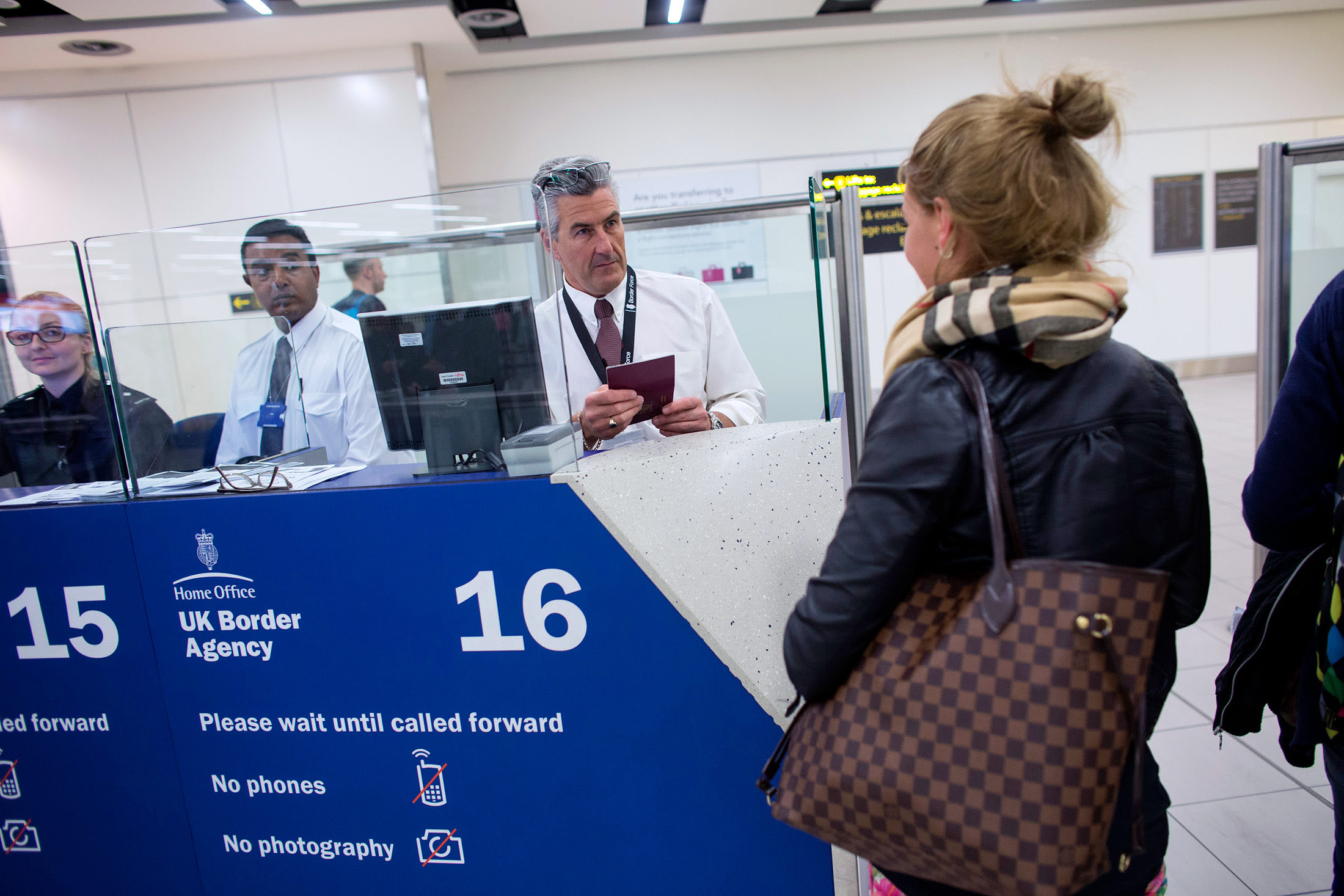 Bloomberg's Ian Wishart reports from Brussels that envoys from the EU27 will discuss the transition deal that the U.K. so badly wants and the outline of the future trade relationship. They will look for a common position on how long the transition should last, and what they want in return, according to a document prepared for the meeting.
The EU has adopted this strategy before: Set out a fixed position and expect the U.K. to agree to it. While the 27 have maintained a united stance in the first phase of talks, divisions are more likely once negotiations move on to the future relationship as each country will have different trade priorities. German Chancellor Angela Merkel has said the second phase will "undeniably be more complicated than the first."
On Wednesday, the envoys will start to discuss the ideal length of the transition phase, its scope, and whether the bloc would impose the EU's "four freedoms," including free movement of people. Prime Minister Theresa May has said she wants it to last about two years and she's promised companies they will only have to make one set of changes for Brexit. The U.K. says EU citizens will be able to enter freely during the transition, but a registration system will be set up.
The U.K. will be cheered that the discussions are happening at all as it means the EU side will be ready to start talking about transition and trade as soon as EU leaders give the green light, which the U.K. is hoping for in December. But that won't happen unless the U.K. makes a good enough offer on the divorce bill to satisfy May's counterparts.
While Brexit Secretary David Davis has signaled that concessions could be made on the financial settlement, he hasn't given any new details and the next round of divorce talks is due to start on Thursday. His diplomatic tour of European capitals hasn't shed any light either on how Britain intends to bridge the chasm between its initial offer of about €20 billion and the EU's demand of about €60 billion.
On a trip to Rome on Tuesday, Davis didn't offer anything new on the bill, according to Italian European Affairs Minister Sandro Gozi, who met him. On Wednesday he's in Warsaw, a capital that's particularly worried about the impact of Britain's exit on the EU budget. How May's domestic political crisis affects her willingness to budge on the divorce bill is moot.
Who's Next? | May is considering firing International Development Secretary Priti Patel just seven days after losing her defense secretary to a sexual-harassment scandal. For some, May's latest headache is yet another demonstration of her weakness, which draws repeated questions over how her government can last long enough to see Brexit to the finish line. If more dominoes fall, the last one to drop could ultimately be the prime minister herself, as Bloomberg's Rob Hutton and Tim Ross report.
Brexit Raise | A marked decline in the availability of workers across the U.K. helped push up pay last month, according to IHS Markit and the Recruitment and Employment Confederation. Recruiters' struggle to meet rising demand for staff in both temporary and permanent roles is boosting wages, especially starting salaries. ARM Holdings CEO Simon Segars told Bloomberg TV on Tuesday that he expects hiring talent to get harder after Brexit.
Bankers Planning | About 50 banks have discussed their business-relocation plans with authorities in the European Union, according to Daniele Nouy, head of supervision at the European Central Bank. License applications from about 20 banks are in some stage of assessment by supervisors on the continent. "Maybe they have not signed the formal requirement," she said, but they have made a "pretty comprehensive application that can be turned into a formal one very, very fast." Bankers took their Brexit fears to U.S. Commerce Secretary Wilbur Ross, the Financial Times reports.
Feeding Britain | British farmers are being hit by a shortage of migrant workers and are warning that a dysfunctional Brexit will have a devastating impact on their industry. Bloomberg's Angus Bennett traveled to Kent to meet farmers and migrant workers affected.
True Believer | Wetherspoon Chairman Tim Martin used a trading update to lay into executives who have expressed concern about the prospect of a no-deal Brexit and to offer a positive vision of the future. "There is no cliff edge," he says. "Wetherspoon, for example, is ready now to leave the EU, since almost no preparation is required – as is almost certainly the case for Sainsbury's and Whitbread, and the vast majority of companies."
On the Markets | The pound's resilience to negative news may not last much longer, and this week's round of talks is crucial, Bloomberg's Mark Cudmore writes. Sterling was little changed early on Wednesday at $1.3164.